Skip to end of metadata
Go to start of metadata
MyPMS can be customized to meet your property needs, track Guest history, provide valuable marketing information and complete reports. The more complete the information is entered, the better the customized product will function for your needs. For example, Sources or Guest Types. When you start using MyPMS, you will see default entries in many of the sections. These can be used as is or customized to your property.
Although customizing these functions is not necessary for your MyPMS to function, we recommend that you customize the system to get the most out of Reporting and Marketing needs.
If you are taking online bookings through your website or GDS/OTA, then some of these settings become more important to customize and complete as they will be visible to your Guests when booking. see the next section, Property Profile Website and GDS.
Getting Started with MyPMS
---
The following is a list of all of the areas that can be customized in th MyPMS system.
Property Profile
Payment Types and Charge Items
Guest Information
Add Travel Agents Information
Companies for Direct Bill
Custom Letters
Customize Tape Chart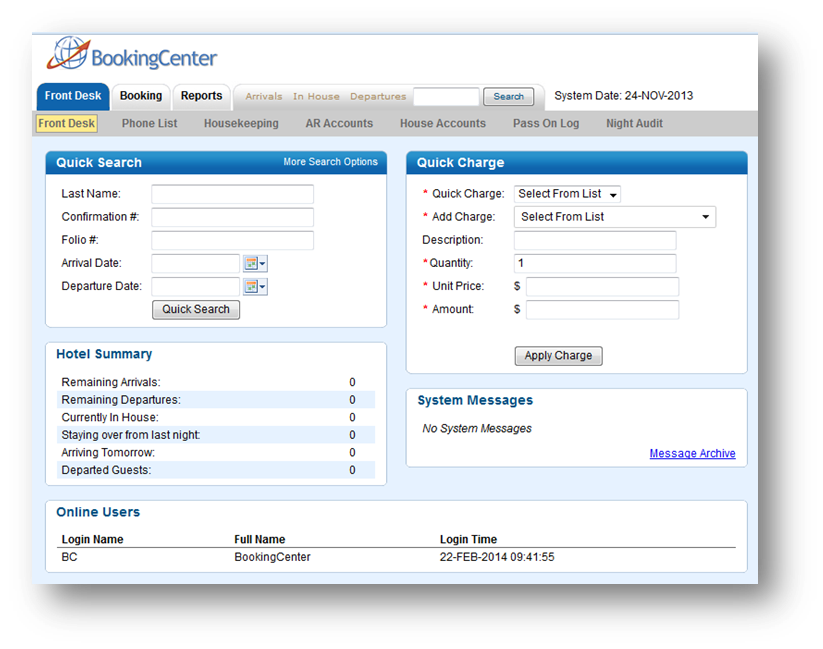 IF you are selling rooms online (website and/or GDS), continue to the next section. Property Profile Website and GDS