Skip to end of metadata
Go to start of metadata
Room Amenity Icons
Each Room can be assigned a Room Amenity icon that appears on the Tape Chart next to each room.
The setting is controlled at the Room level and can be changed at anytime.
To Add Room Amenity Icons to Rooms see instructions below.
Room Amenity Icons on Tape Chart
Icons appear in column to the right of each Room. Only the Icons set to "Yes" will appear.
There are four amenities to choose from:

Disabled Access

Smoking Room

Pet Friendly Room

Adjoining Rooms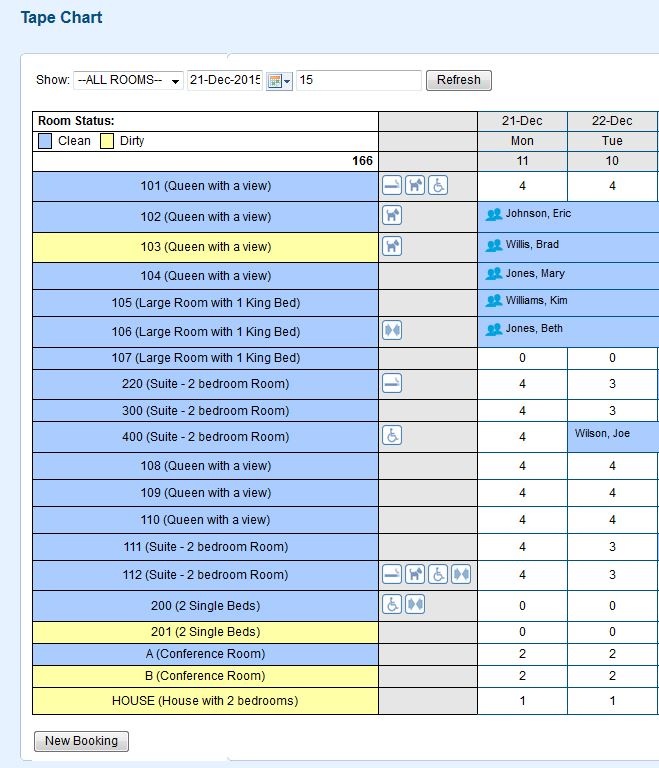 Click to enlarge image
 To Add Room Amenity Icons to Rooms
Go to SETUP | RATES | ROOMS. Amenity settings are located in the Room settings. Click on the Room ID to edit the settings of the Room. 
Click to enlarge image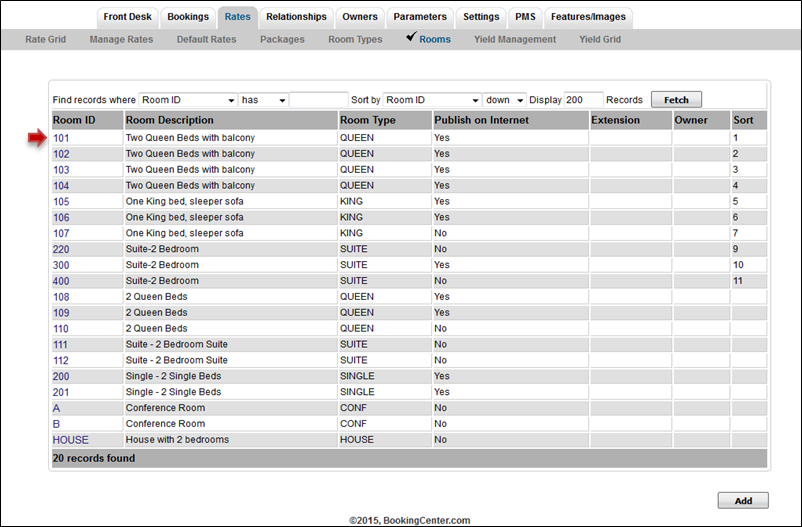 When the Room opens, click the Edit button.Go to the last section with the Room Amenities and choose "Yes" next to the Amenity that should appear next to this Room on the Tape Chart. Click Save. The options are: Connecting Room, Disabled Access, Pet Friendly and Smoking. 
Click to enlarge image