To set up general settings for your PMS and GDS, go to SETUP | SETTINGS | GENERAL SETTINGS.
When you click on General Settings, the screen will appear with the default settings shown below.

NOTE: The Manage Restrictions function is an optional setting and is enabled under "Child Rate Restrictions". The feature must be set to "Yes" to make Manage Restrictions function visible under Manage Rates. For instructions on how to enable Manage Restrictions, see Child Rate Restrictions section below.

To Edit Settings: When you click the Edit button the screen will open with the fields and drop-down menu shown below. To edit your Settings, choose or enter the correct information and click Save.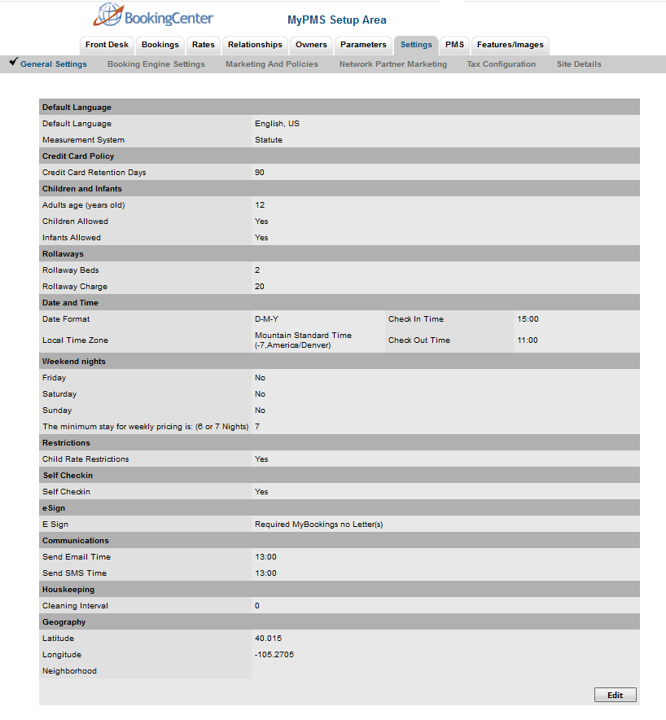 Click image to enlarge