Skip to end of metadata
Go to start of metadata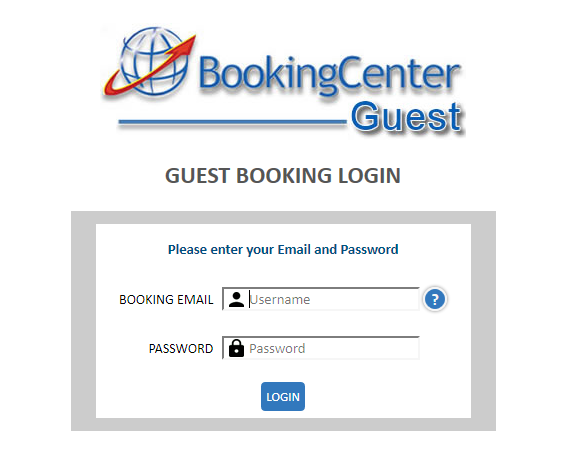 What is MyBooking?
MyBooking (https://mybooking.bookingcenter.com/) is an online booking app that offers a personalized site for guests to manage their bookings and guest profile.The USER ID and the PASSWORD is unique to each Guest. Therefore. the guest will be able to login to view and manage all of their bookings, both past and future.
By logging in to https://mybooking.bookingcenter.com/, a guest can view, email, print, add to a calendar the Booking Details or cancel a booking. The guest can also edit their contact information and see booking history without having to contact the property directly.
View, emai or print Booking Details
Add Bookings to Calendars
Cancel an upcoming booking
View booking history - past stays and cancelled bookings.
Print an Invoice of a past stay.
See a booking summary of past stays.
Edit Guest Profile information.
NOTE: New Bookingscan not be made on MyBooking, only viewed, emailed, printed or cancelled,
All changes made by the guest are automatically updated to MyPMS. When a guest cancels a booking in MyBooking, the booking will update in MyPMS and the status will change to Cancelled. Likewise, any changes made to Guest Details is automatically updated to the Guest Booking Information in MyPMS.
MyBooking can  be customized to your property by adding a logo, displaying your marketing policies and creating customized letters.
Features and Benefits of MyBooking

For the Guest

Guest booking Summary
Add and Edit Guest Details
View current and past bookings
Cancel a Booking
Add Booking to Ical  and Google Calendar
Email or Print Booking Details
For the Property
Seamless updates to MyPMS
Customized logo
Display deposit, confirmation, and cancellation policy
Customized confirmation letter with USER ID and PASSWORD
See MyBooking - Customize to Property
Note: The MyBooking App is available to MyPMS customers who currently subscribe to the MyGuest Web Service.