Skip to end of metadata
Go to start of metadata
Owner's can be assigned to one or multiple units. The Owner must first be set up and active in order to assign a unit or room, depending on your label.
The Owner is assigned in the settings of unit or room in SETUP. Therefore any changes made to the description, occupancy, beds, or amenities in the Owner Unit is made in the unit or room settings itself. See Add or Edit Rooms
To view occupancy for Owner Units, go to Bookings Report and choose sort by Room.
---
 To assign a unit to an owner, go to SETUP | RATES | ROOMS
Click on the Room ID which you want to assign
Click Edit
Choose the Owner from the drop down list
Click Save
SETUP | RATES | ROOMS                                                                           EDIT ROOM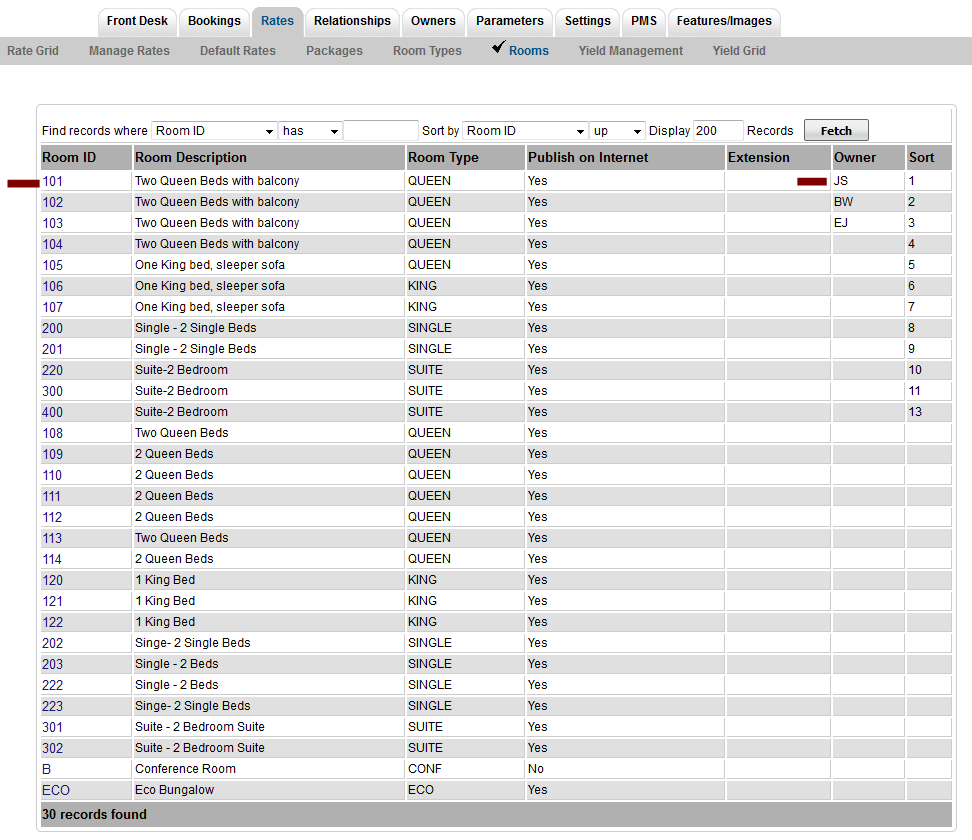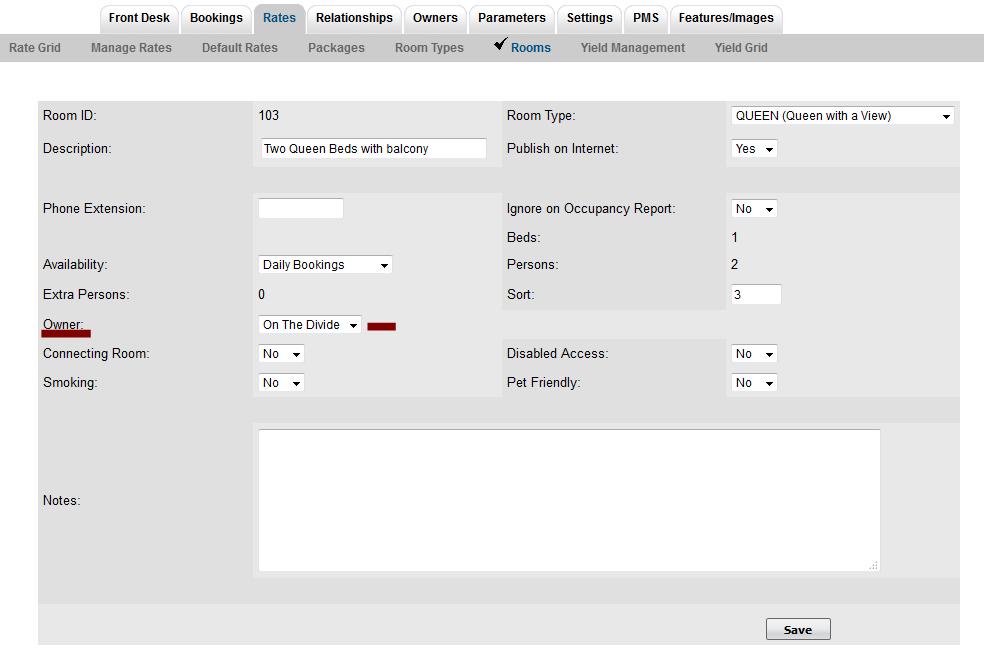 Click on images to enlarge