Skip to end of metadata
Go to start of metadata
The Group Booking can  be accessed through the Group Booking Engine, https://groups.bookingcenter.com/ using the Confirmation # as a USER ID and the password you create for the Group. The User ID and password is the same for all guests logging into the Group Booking.
To Create a Password for your Group Booking
Create a Group Booking in the Group Booking Wizard in MyPMS.
Open the Group Booking and go to the Booking Data Tab.
In the Booking Information section, create a password and enter it in the password field. Click Save.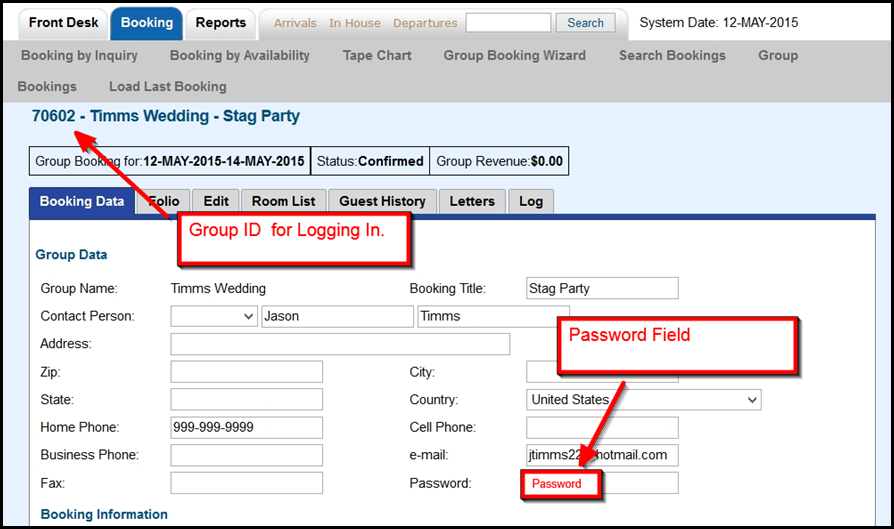 Click to enlarge image
NOTE:
User ID: is auto set via the system. This field is not editable and will always be the Confirmation # of the Group Booking.
Password: is set via the property. Guests cannot change this field.