Room Details on Tape Chart
To change any of the information in the Room Details, see:

To see the room details on the Tape Chart, click on the Room in the left column of the Tape Chart. You will see a button called "Room Details".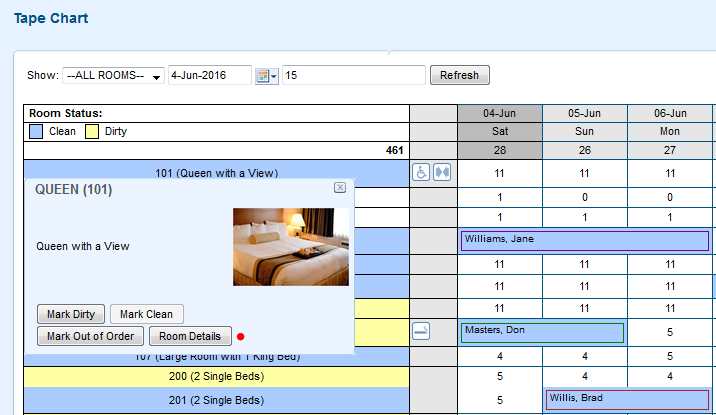 Click on image to enlarge
When you click on "Room Details", a pop out window will appear with the Room Details including Room Type Image, Amenities and Room Type Description.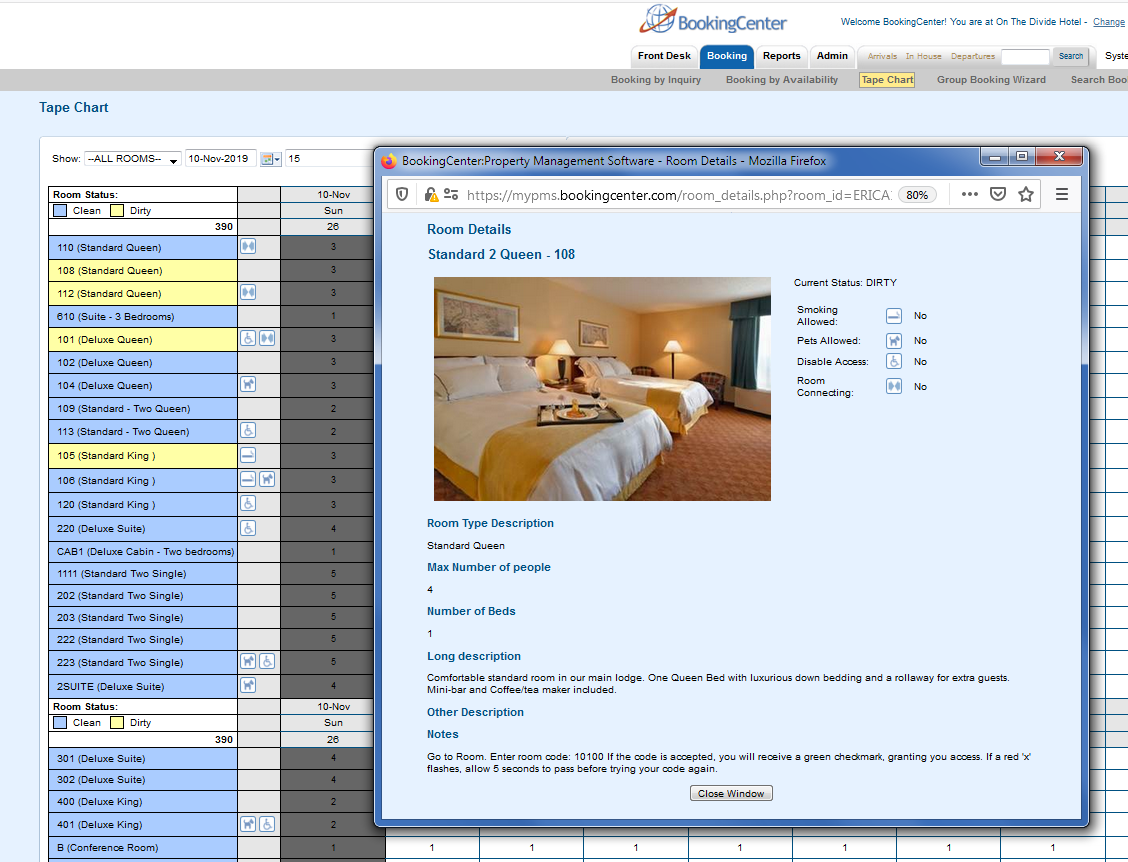 Click on image to enlarge