Deposits are applied in the exact same manner as a payments. However, when a payment is applied without any charges in the Folio yet, the balance will appear

To enter a Deposit  follow these steps:
Choose Payment Type: Choose the payment type of the Deposit. Note: that credit card payments will be automatically processed if you are setup with MyCard and automatic credit card settlement. Payment Types are set up in SETUP|PARAMETERS|RECEIPT TYPES. See Receipt Types
Description: The description entered for the Receipt Type will automatically fill in here. It can be edited or you can enter a new description.
Amount: Enter the amount of the Deposit See example below with $105.00. See Figure 1.

Enter Deposit in Amount field.



Folio: Choose the Folio which you would like to apply the Deposit.
Click Apply Payment and the transaction will appear in the Folio and be calculated in the Booking Header income and folio fields.See Figure 2.

Amount will appear on the Folio under Payments



---
Figure 1: Folio without any payments or charges. The Booking Header shows the Projected Income as $224 ($200 plus $24 tax). Room List at bottom shows Room Rent for 2 nights=$200.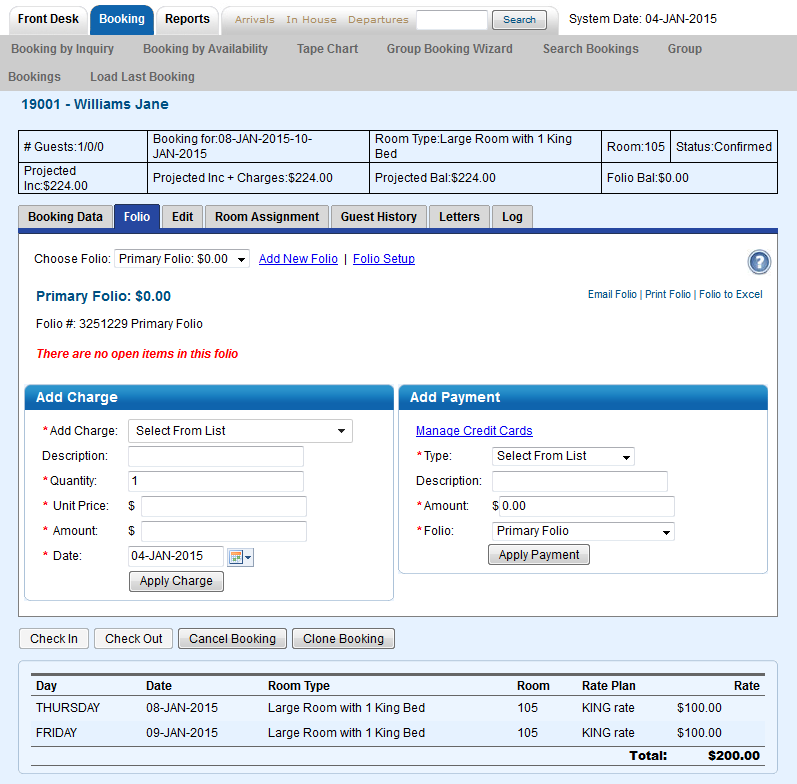 Click to enlarge image

---
Figure 2: In Add Payment the Payment type is VISA and the deposit amount is $100. Click Apply Payment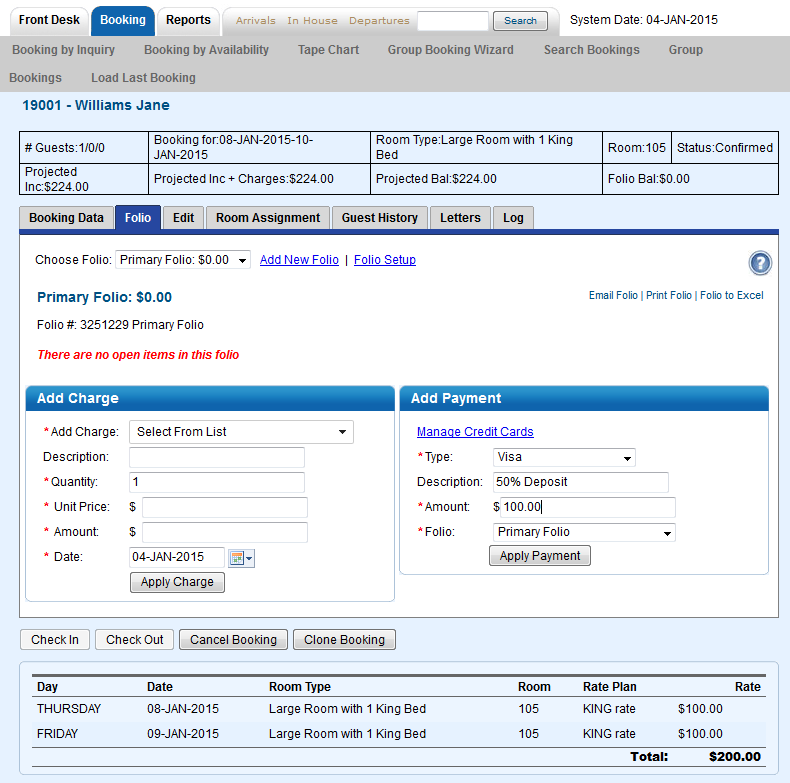 Click to enlarge image

---
Figure 3: The deposit appears in the Folio and the Projected Balance is now $124 and the Folio Balance is -$100. The deposit has been applied.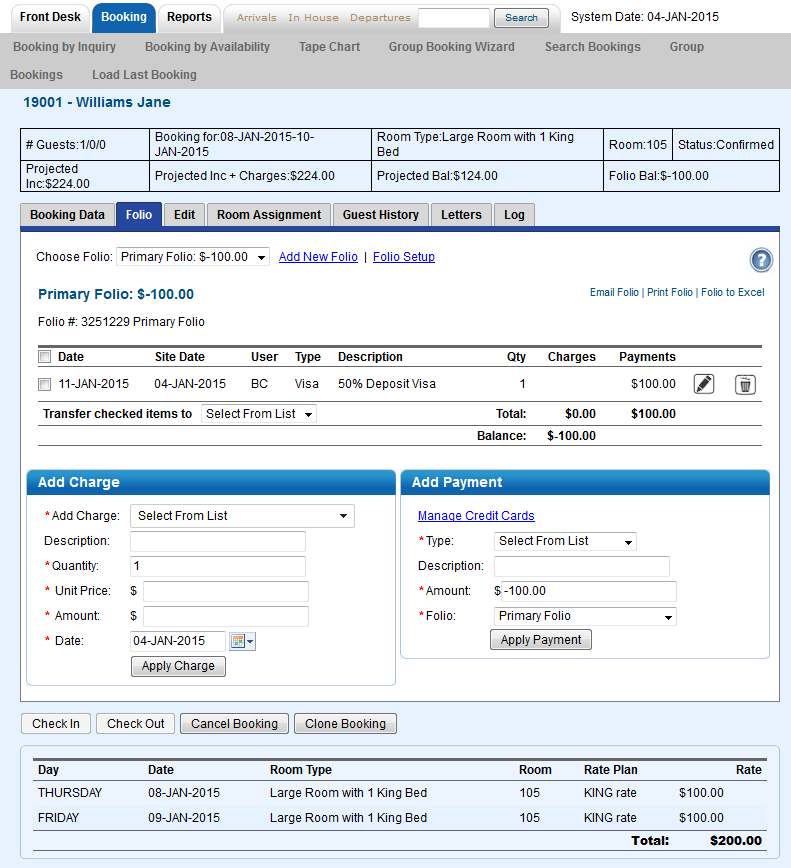 Click to enlarge image