Skip to end of metadata
Go to start of metadata
The Reference Points section contains information on Attractions and corporate locations near your hotel.
Reference Points are used as search qualifiers to locate hotels in close proximity to a location.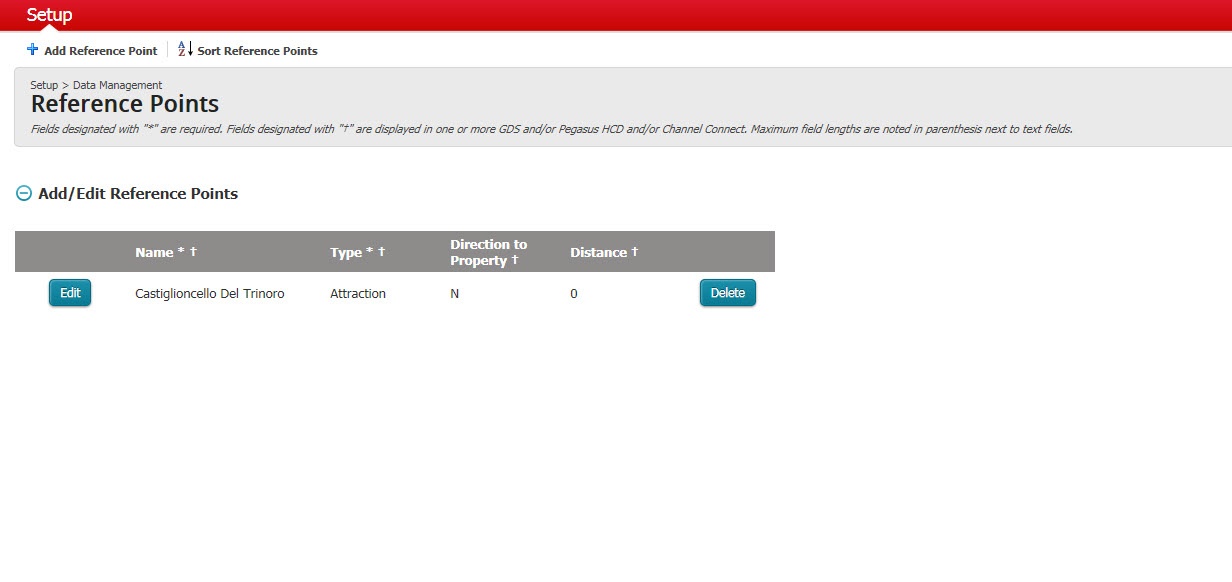 Located at: Setup > Property > Reference Points
This section allows for the entry of various reference points at or around the property. These are categorized into either an attraction or business.