Skip to end of metadata
Go to start of metadata
Use the Recreation page to enter different types of recreation available at your hotel through a series of specific input fields. 

You must select at least one recreation item for each hotel.
Recreation Types include the name and the corresponding OTA Code Value.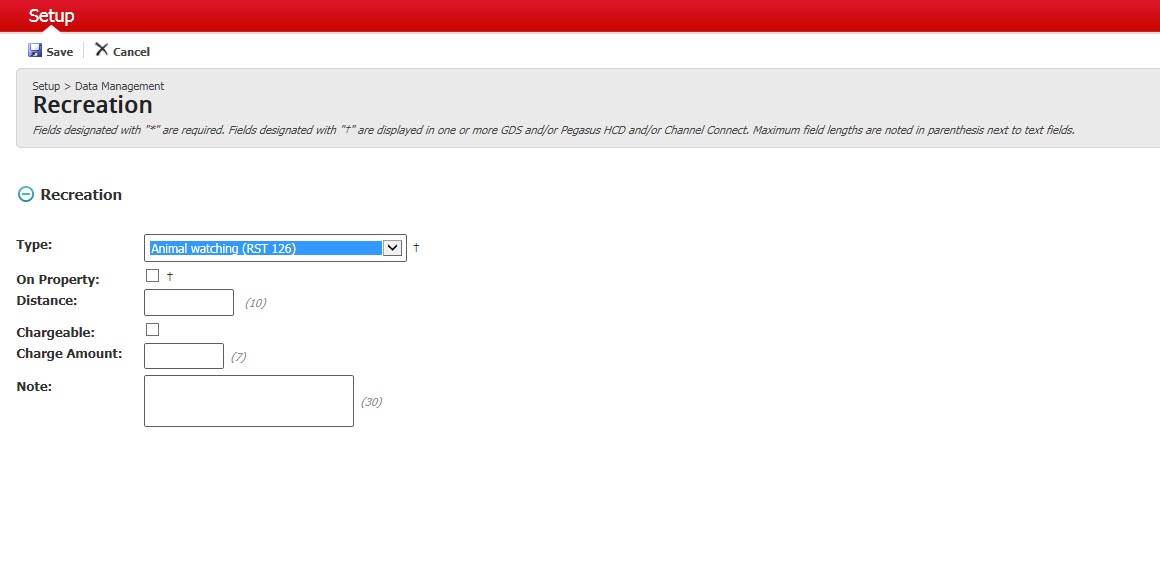 Located at: Setup > Property > Recreation
This section allows for the entry of various recreational activities at or around the property.
This is an excellent marketing section and recommend completing as many as appropriate.