Skip to end of metadata
Go to start of metadata
Use this page to establish location details about your property for use in the GDS/IDS channels.
Information set on this page is used in the GDS/IDS channels to help travel professional find:
The best location for their client's stay

Attractions nearby your hotel

Determine transportation options that can be used to access your hotel.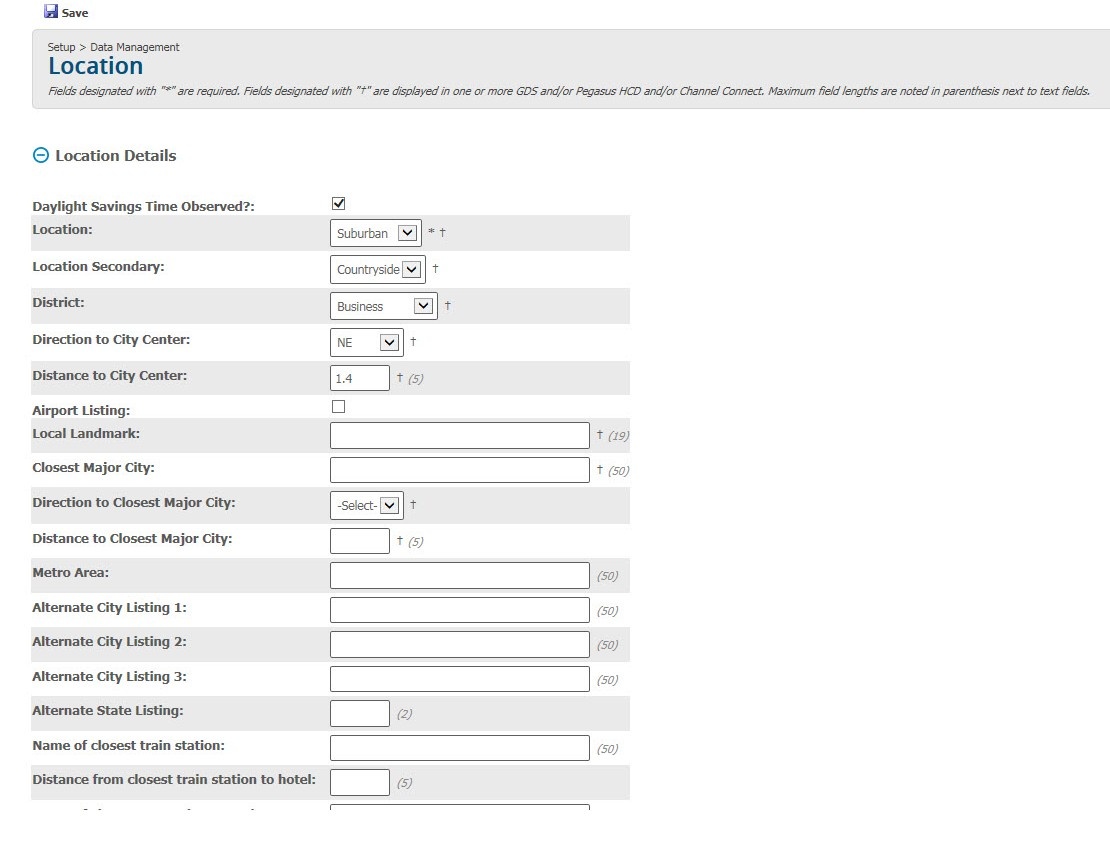 Located at: Setup > Data Management > Location
This section allows you to specify location information of the property including location, district, distance to city center, local landmark, etc.