Skip to end of metadata
Go to start of metadata
Use this page to select or note details that are physical attributes of your property.
Information set on this page is used in the GDS/IDS channels to help travel professional describe:
General Facilities - General details regarding the property. All fields store in the database for use in creating RFPs.

Physically Challenged Facilities - Features that are important to the accessibility of the guests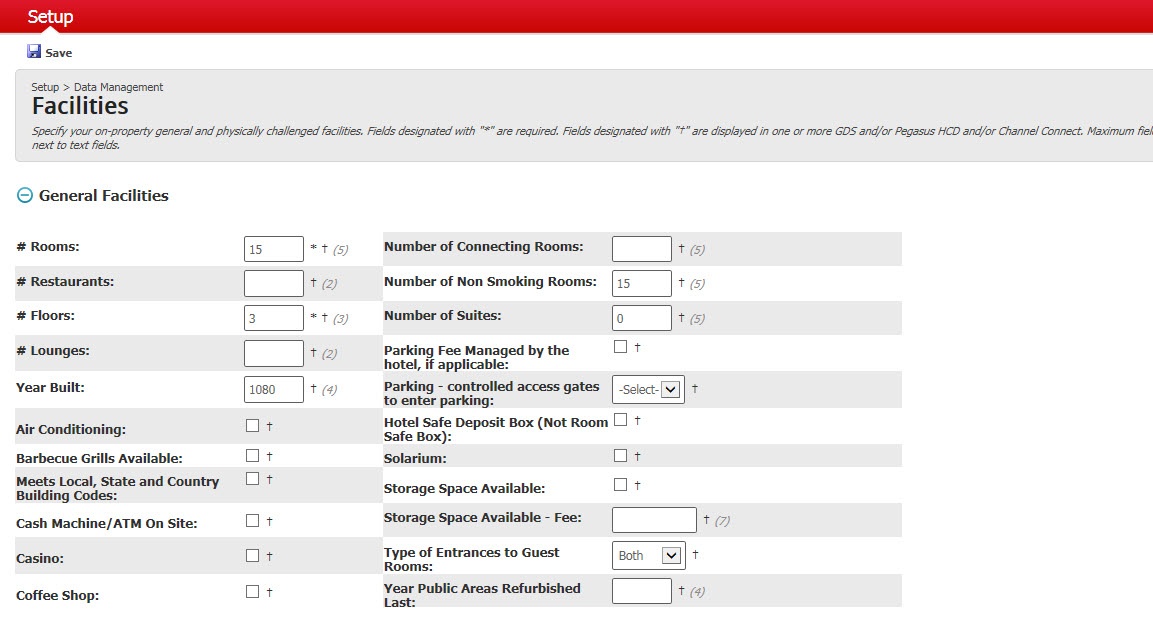 Located at: Setup > Data Management > Facilities
This section allows you to specify your on-property general and physically challenged facilities.
This information includes: number of rooms, restaurants, floors, lounges, connecting rooms, and a number of general facilities.