Skip to end of metadata
Go to start of metadata
Close any programs you may be running.
Insert the BookingCenter Installation CD into your CD-ROM drive.
Double click the file called Double Click Me to launch the installer.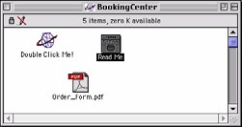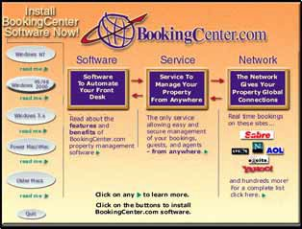 After the introduction, choose the appropriate installation for your platform:
Go to the Welcome Screen below (Page xxiii) to continue with the installation process.