---
Properties: Displays a list of the properties associated with your login. If you only have one property, then only one will display.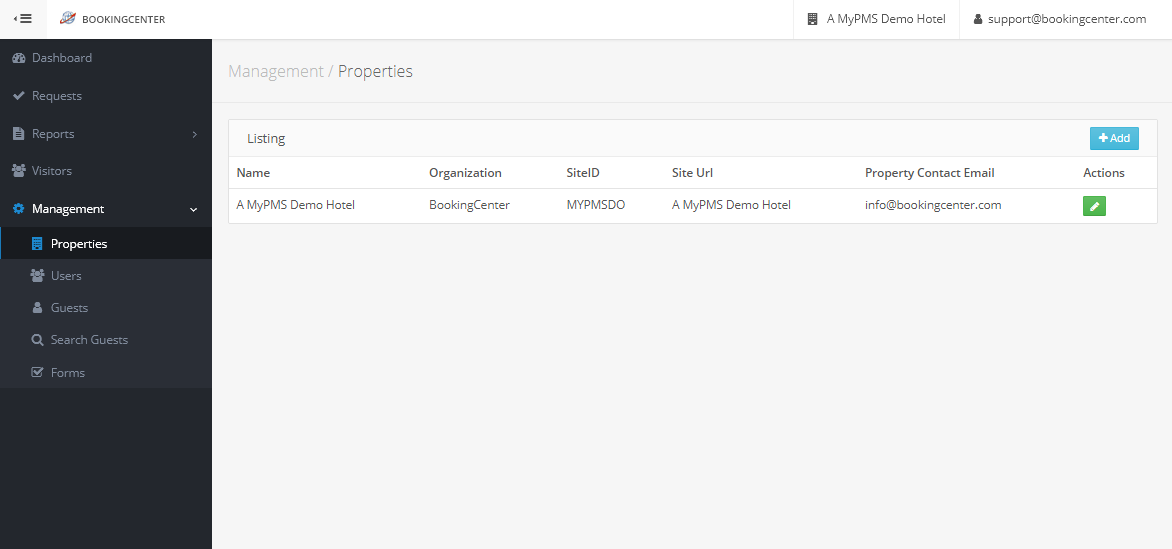 Click image to enlarge
---
 Users: Displays a list of Users with email address, role and edit function. Users must be added via the MyPMS Users area and assigned Users to MyGuest: Yes in order to login.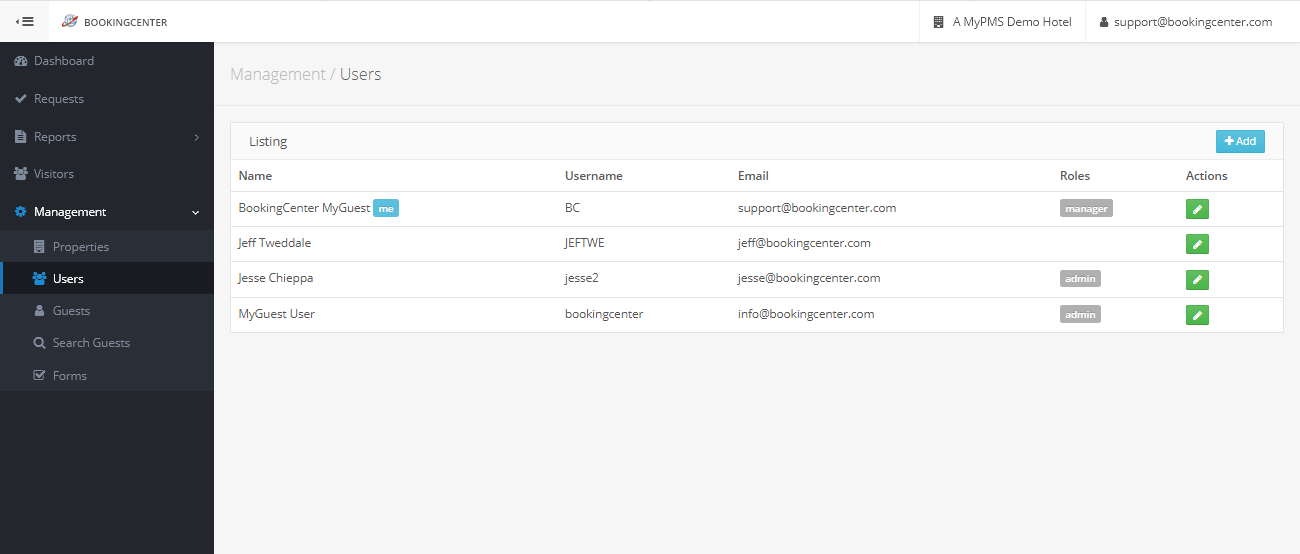 ---
Guests: Displays a list of Guest Records with details and number of requests.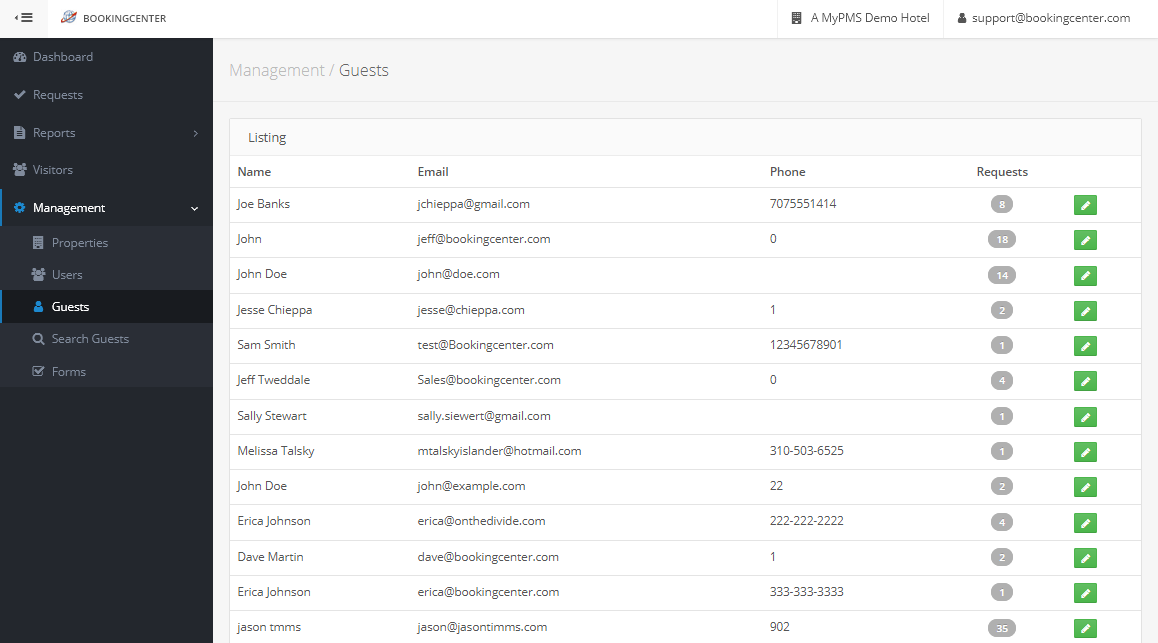 ---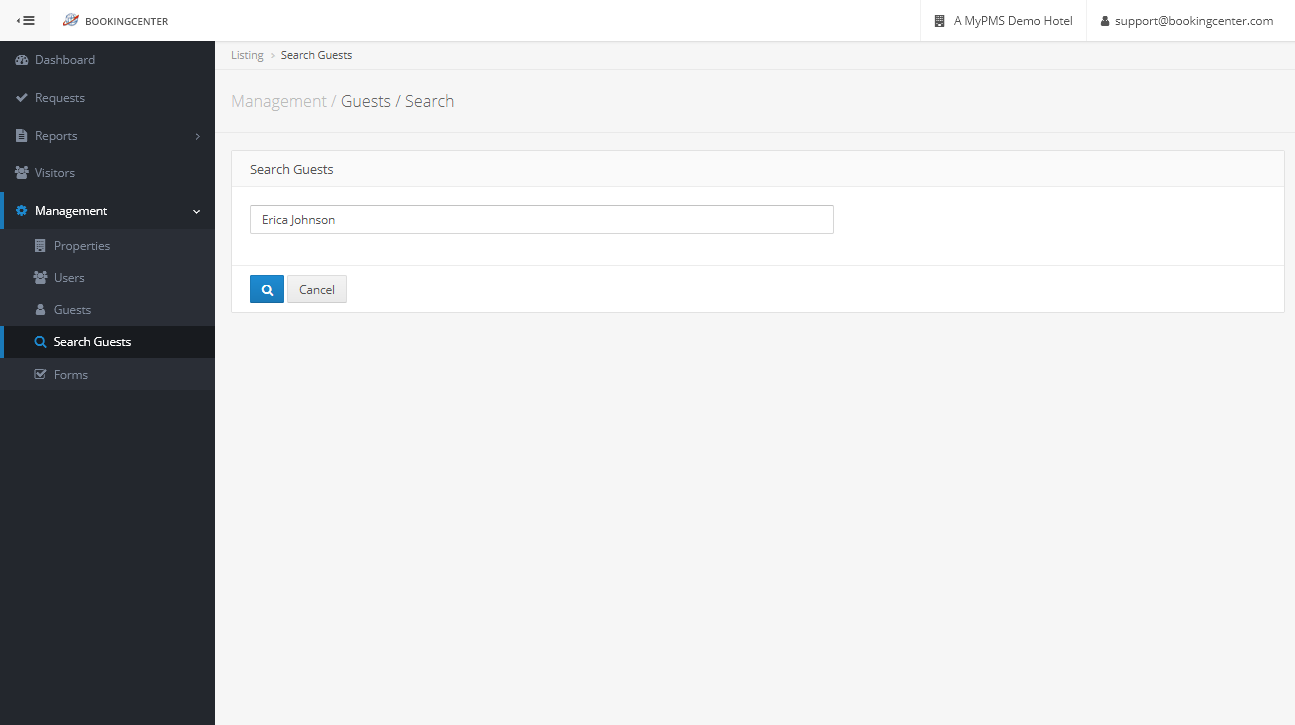 Search Guests: Search by guest name, email or phone. The "Search Guest Results" will display the following information. For details, see MyGuest | SEARCH Guests

Name: Name of Guest
Email: Guest email associated with Guest Request. If the Guest used different email addresses under the same Name, all records wiil display here
Phone: Phone number of Guest if entered. Click "Edit Guest' to enter a phone number.
Requests: Displays the number of Requests submitted by the Guest. Click on the number displayed to see the details of each Request.
Edit Guest: Click this icon to edit the Guest Details.
---
Forms: Displays a list of forms used for Requests on your MyGuest site.