---
To Add a Flag to a Booking:
Go to SETUP | PARAMETERS | GUEST TYPES. Click the ADD button to create a new Guest Type or click on the Guest Type ID to Edit the Guest Type.



When the window opens, go to Flag Booking and choose "Yes". Then choose the Flag Color. There are five colors to choose from: Red, Purple, Green, Brown, Blue.
Enter any other settings needed such as Booking Discount or Warn on Check in. See Guest Types.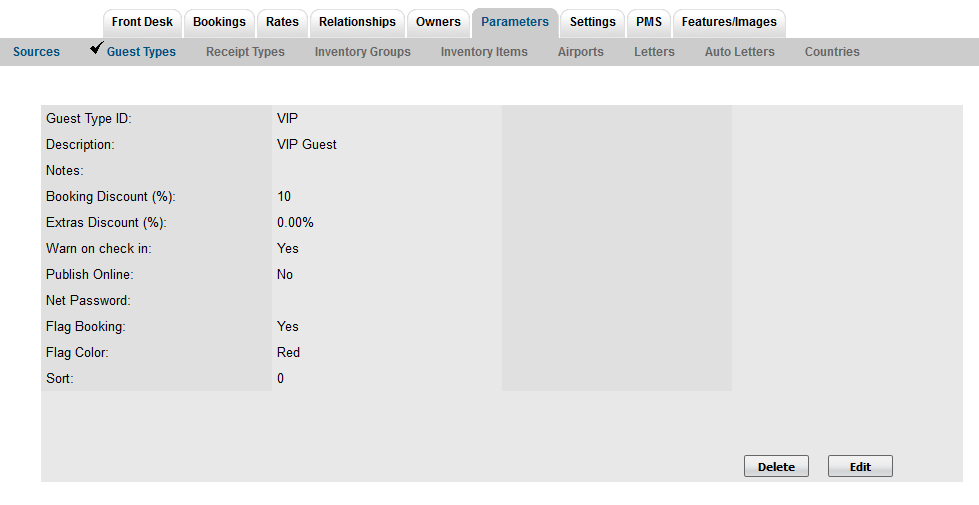 Select the "flagged" Guest types in the Booking Details.
Open a booking and choose the flagged Guest Type from the Guest Type drop down menu. It will appear on the Tape Chart in the color chosen for the flag as an outline around the Guest Booking.
In this example, VIP is chosen. The flag will automatically appear on all bookings with this guest type chosen, outlined in red on the Tape Chart.