Booking Confirmation to Property

The email sent to the property alerting you that a booking has been added to the group looks like the this:

Booking Confirmation to Guest
The message displayed at the top of the booking (displayed here as "Thank you for your booking!") can be edited in the "Thank you for booking" message in SETUP | SETTINGS | MARKETING AND POLICIES. See Marketing And Policies
The email sent to the Guest with confirmation of the booking details looks like this: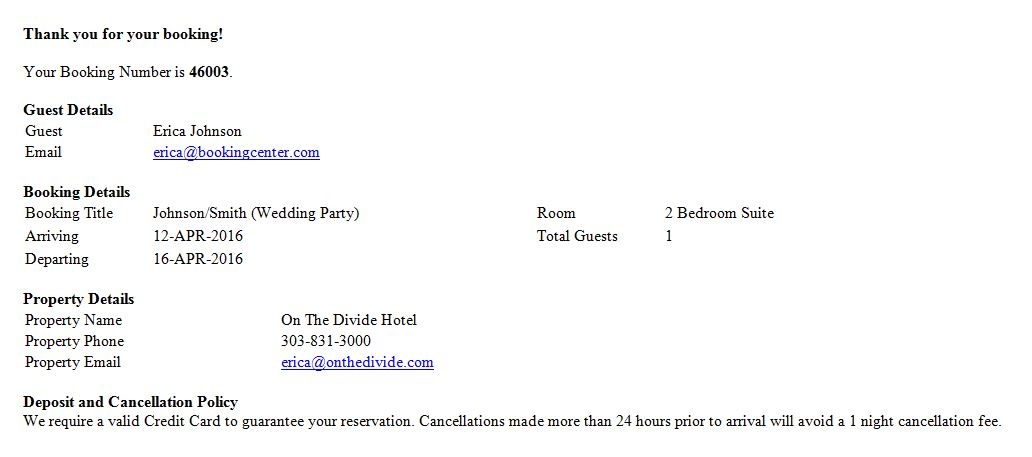 The Deposit and Cancellation policy message at the bottom of the confirmation email is setup in Marketing and Policies.
Both are  located in SETUP | SETTINGS | MARKETING AND POLICIES. See Marketing And Policies