Display Rate Information to Guests
Custom Group Letter with User ID and Password
Email Notifications, Policies and Terms
Deposit, Confirmation, and Cancellation Policy Message
Custom Thank you message on booking Confirmation
---

Room Type Images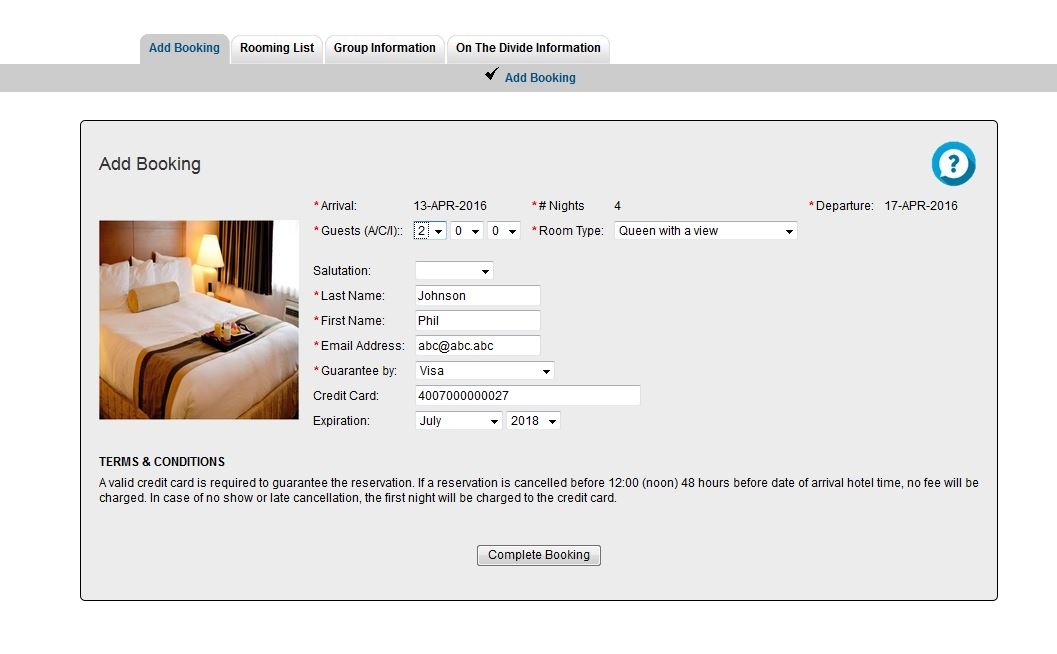 All Room Type Images will display when a guest chooses the Room Type in Add Booking.
To add or modify Room Type images, go to SETUP | FEATURES AND IMAGES | ROOM TYPE IMAGES. See Add Room Type Images
---

Customized Logo and Banner
If you do not have a logo added in Features and Images, then the BookingCenter Groups Logo will display as the default.
Click to enlarge images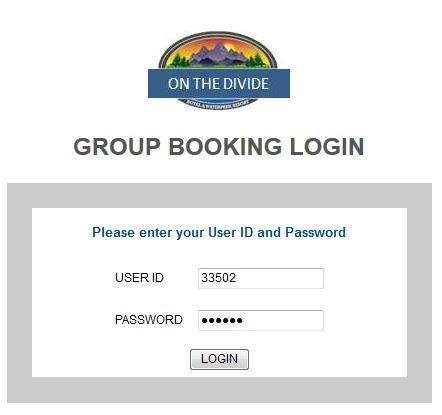 To add a logo to the Group Booking Engine Log in Screen, go to SETUP | SETTINGS | FEATURES AND IMAGES.  The image seen under Logo will appear at the top of the Log in screen. To add a a logo, See Add Image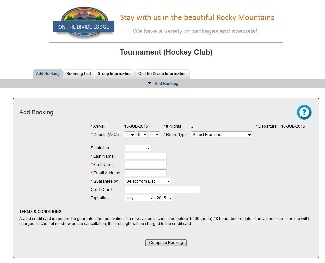 To add a Banner to the top of your Group Booking Engine, go to SETUP | SETTINGS | FEATURES AND IMAGES. The image seen under Banner will appear at the top of the Group Booking Engine. To add a Banner, see Add Image
---
Display Rate Information to Guests
The "Add Room" function in the Group Booking Engine now displays the Room Rate and Reservation total when a guest is making a booking. All properties using the BookingCenter booking engine has a booking engine for groups.
---
Optional Display of Rooming List – This list displays the bookings that have already been booked as part of the group. Displaying the Rooming List Tab on the Group Booking Engine is optional. To display the Rooming List to Guests in the Group Booking Details and choose "YES" in the " Show Room List" drop down menu.  See Group Booking Details
---

Custom Group Letter with User ID, Password and Group Booking Engine link

To create a letter with the link to the Group Booking and user id and password, see Group Booking Engine - Custom Letter
---

Enable email Notifications

To enable email notifications of bookings and booking confirmation emails to guests, go to SETUP | SETTINGS | BOOKING ENGINE SETTINGS. See Booking Engine Settings

Check the following settings:
Email Notifications– An email gets sent to the property, as well as to the guest. If you choose to not send an email, choose NO for this setting.
Confirmation of Deposit Policy – This will provide a check box for guests to agree to terms and policies before completing the booking.
---

Deposit, Confirmation, and Cancellation Policy Message
This message will display at the bottom of the Add Booking Tab in the booking engine with the check box to agree to terms.See Marketing And Policies
---

Custom Thank you message on booking confirmation email
This message will display at the top of the email confirmation sent to guests. This message is displayed from the "Thank you for Booking Message" in SETUP | SETTINGS | MARKETING AND POLICIES. See Marketing And Policies and Group Booking Engine Booking Confirmation
---