There are specific weekends, peak seasons, and events that often warrant a unique and different cancellation and/or deposit policy. As such, you have the ability to both create a new Cancel Policy or Guarantee Policy.
An example would be as follows:
Every summer (June 1st to September 15th), our property has a special event policy due to the high demand. The policy is:
The first night's room and tax is charged at time of booking.
This deposit is non-refundable and the remainder of the stay is charged 30 days prior to arrival. The entire stay is now non-changeable, non-cancelable and non-refundable.
This is created in two steps and will show how this is done for a "Summer" Cancellation Policy.
Go to Property → Cancel Policy and create a specific summer cancellation policy. The example is: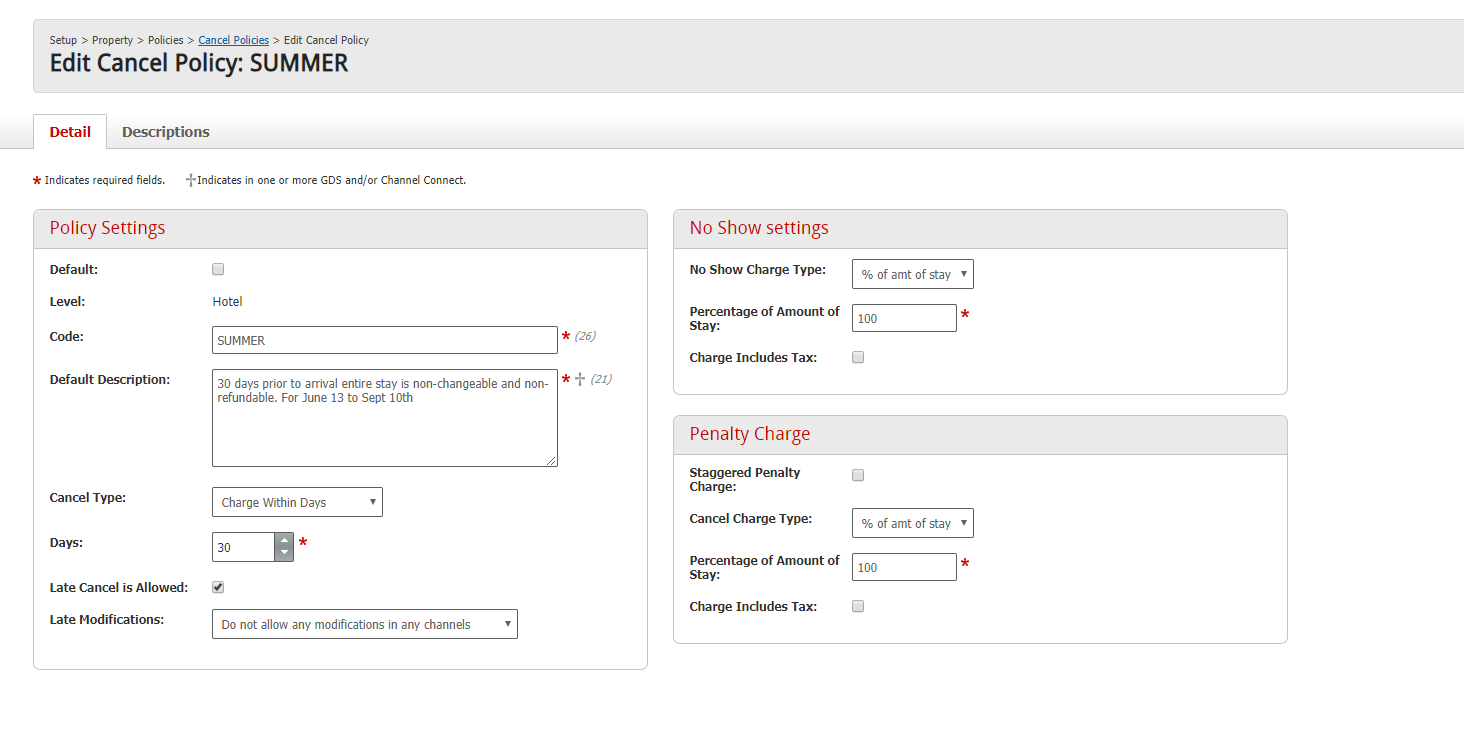 Once the policy is created, it needs to be assigned to specific dates and room types/rate plans. This is done by doing to: Setup > Property > Policies > Policy Assignment. You assign this Policy to BOTH the rate and room level. Please find how this would be set-up.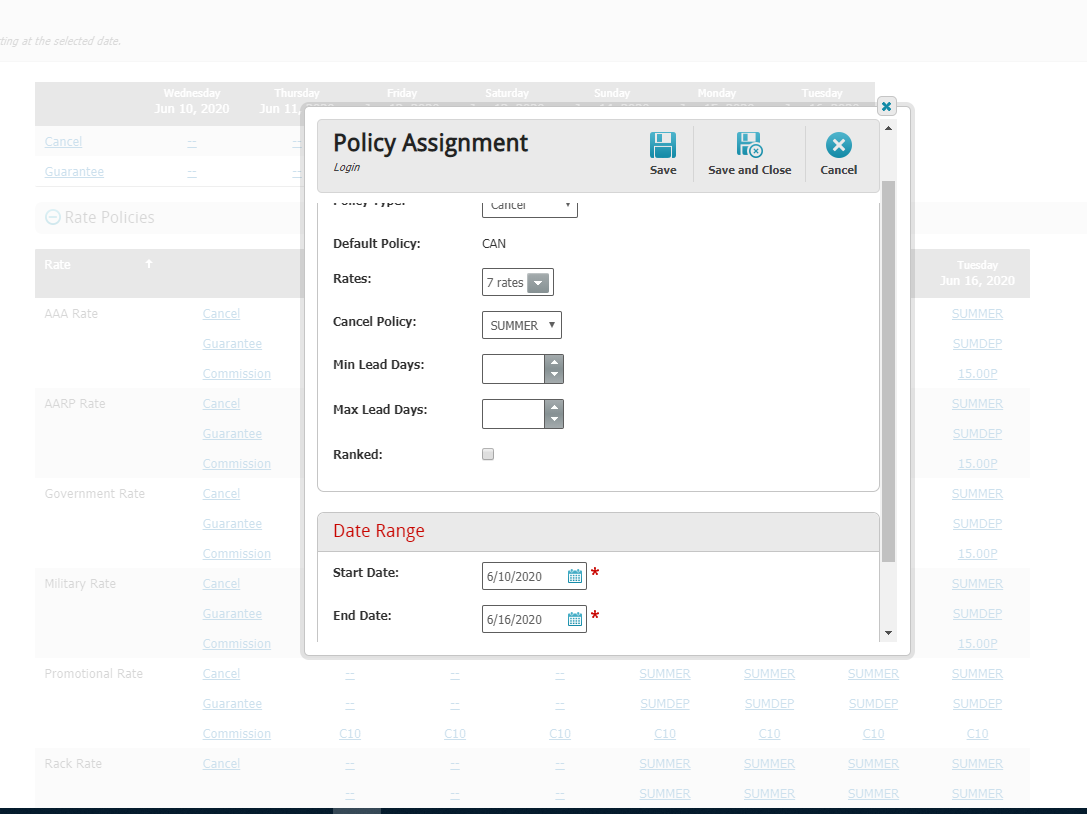 Once this is done, you can confirm this is live at the rate and room level and will display all the existing guarantee/deposit as well as cancellation policies.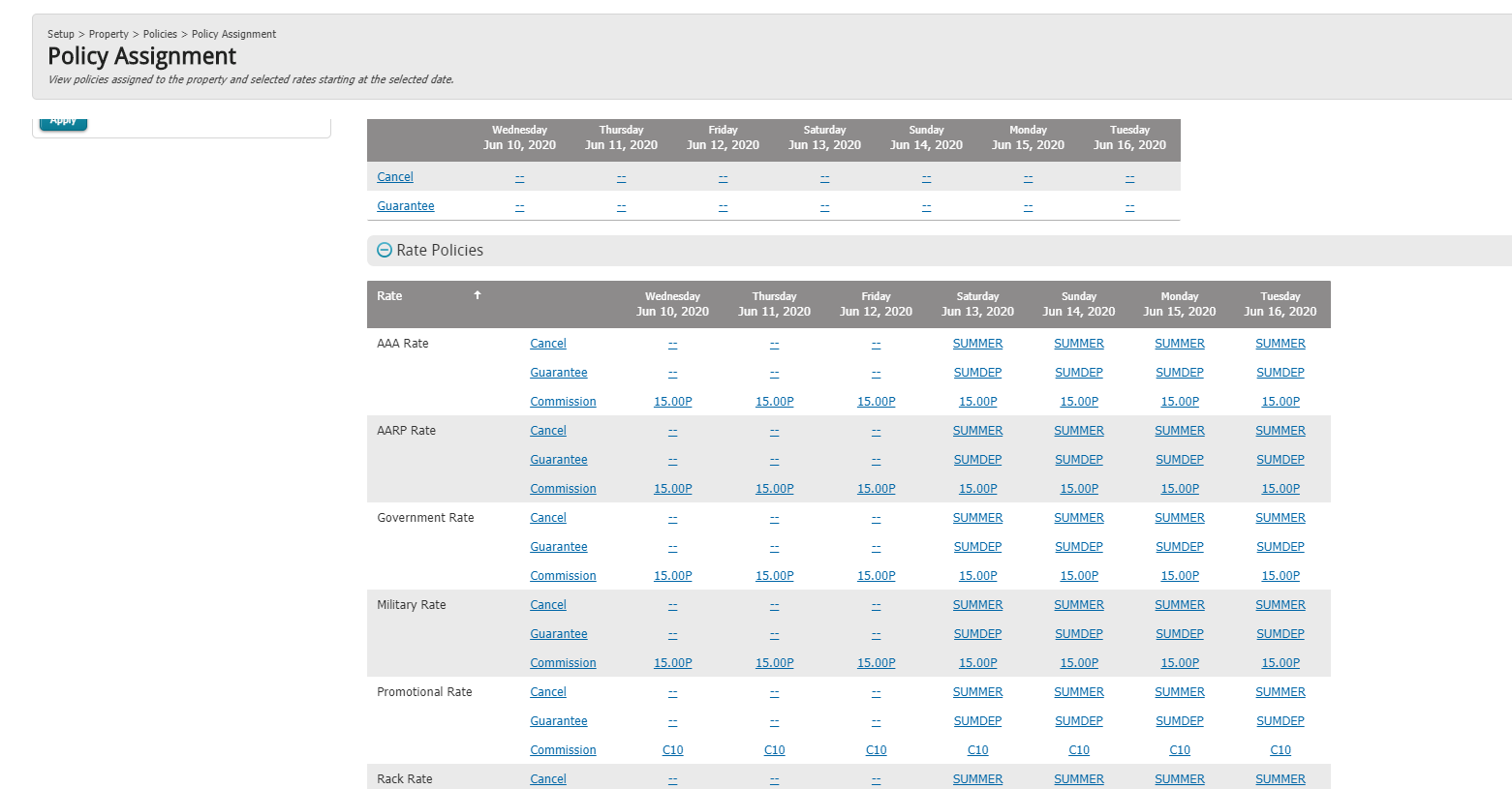 We do recommend reaching our to the BookingCenter support department when this is complete to confirm the set-up was done correctly.