Skip to end of metadata
Go to start of metadata
The "Select Room" page of the Booking Engine displays the Room Description and Amenities in a pop out window when the "View Details" Link below the Description displays.
The Description displayed is the same as the description entered in the Description of the Room Type. See Booking Engine | Room Description and Images
The Amenities displayed can be added to or edited in your Setup Area. To edit Amenities, please follow the instructions below.
---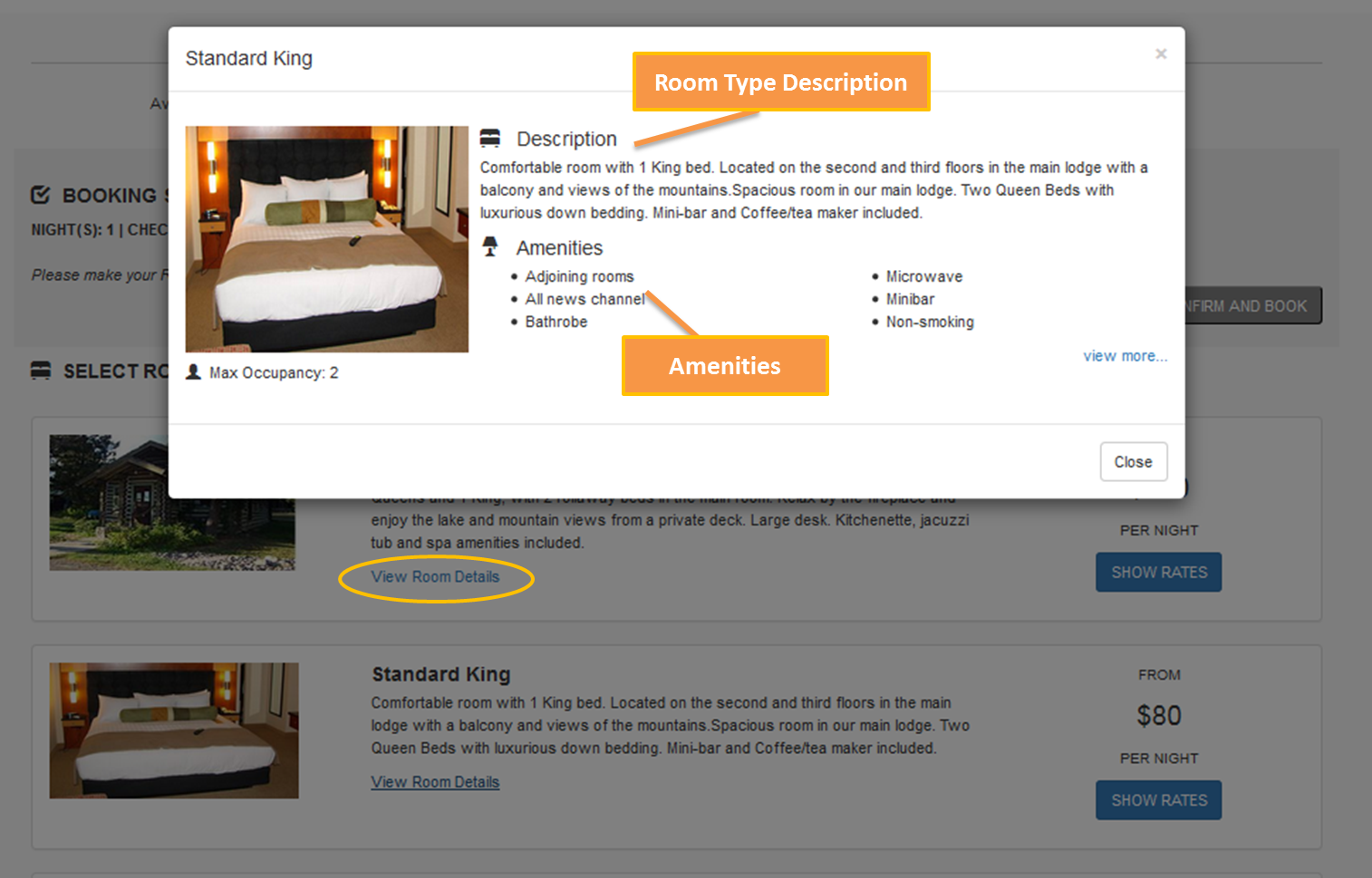 Click image to enlarge
---
Amenities
The Amenities displayed in the View Details pop-up window are added or edited by Room Type by going to SETUP | FEATURES AND IMAGES | ROOM TYPE AMENITIES. Select the Room Type from the drop-down menu and click Load. The displayed amenities will display on the page. From there you can Add or Delete amenities for the Room Type. For step-by-step instructions on how to edit this information, see Room Type Amenities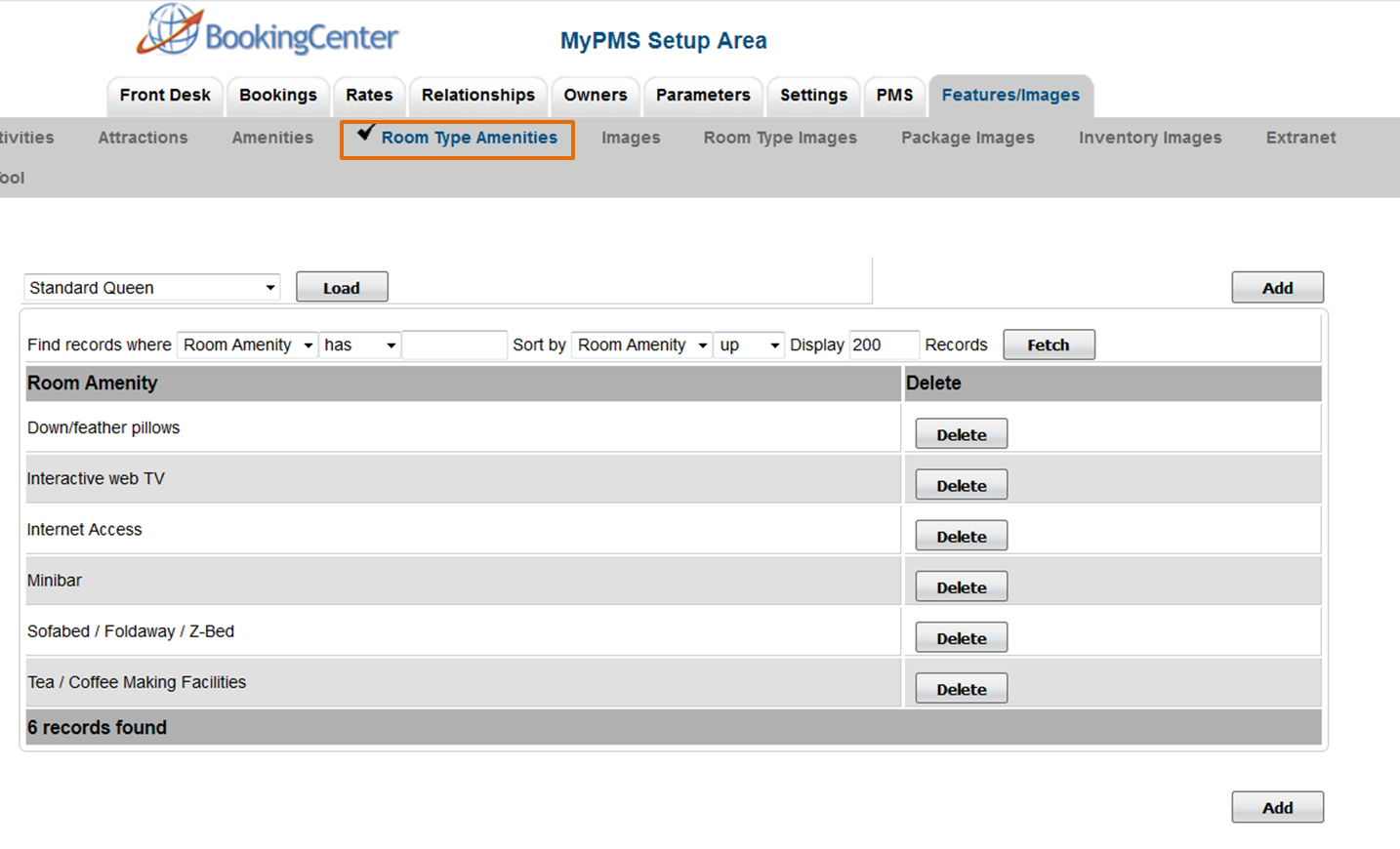 Click image to enlarge
Room Type Description
The Description displayed is the same as the description entered in the Description of the Room Type. See Booking Engine | Room Description and Images The Room Type name is changed in the field titled "Room Desc:", For step-by-step instructions on how to edit this information, see Setting up Room Types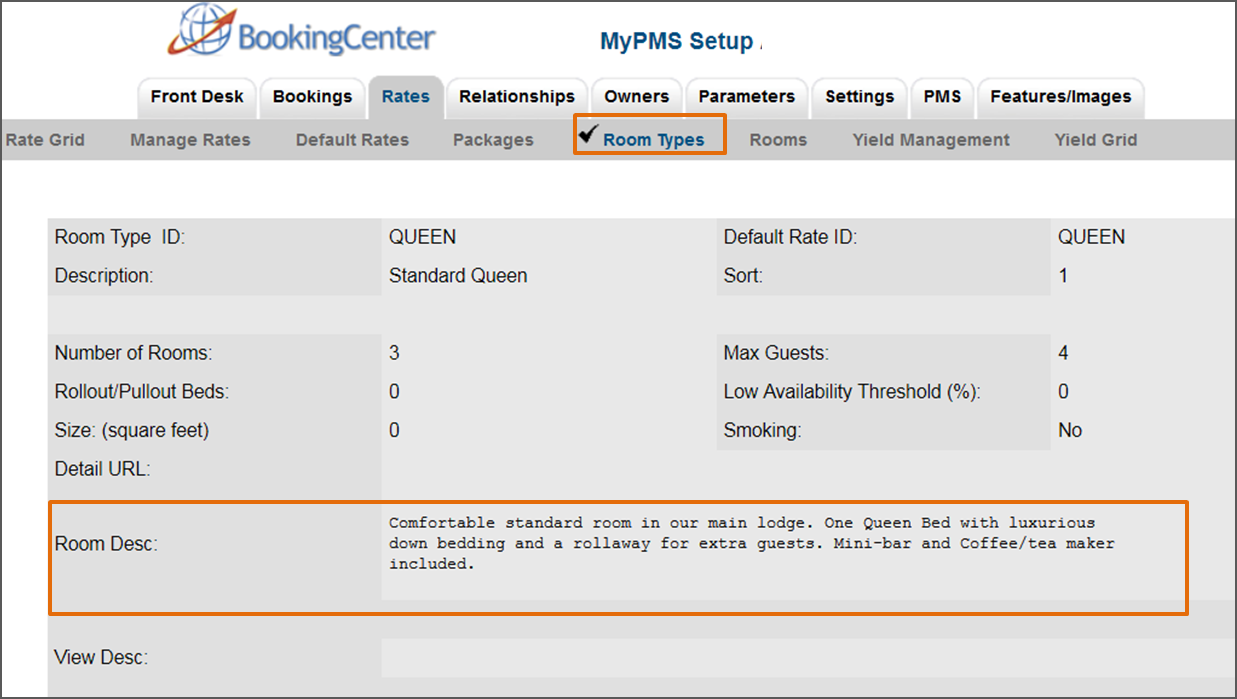 Click image to enlarge